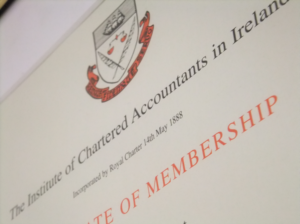 Edwin Foley & Co Chartered Accountants are a firm of professional tax and business advisors based in Letterkenny, Co Donegal.
The firm is authorised to carry on investment business by Chartered Accountants
Ireland (www.charteredaccountants.ie); we are regulated by the Chartered Accountants Regulatory Board (www.carb.ie).
We embrace Professional regulation as we believe it ensures that:
clients benefit from a quality service;
the firm maintains the highest professional standards; and
team members continue to improve through ongoing training and development.
For further information, please contact a member of our professional team on +353 74 912 2820 or email: mail@edwinfoley.com